Azadnet elegant dedicated services:
Through Fanaptelecom pop sites across the country and reliable support lines, Azadnet provides Dedicated Bandwidth services for organizations and companies. Subscribers to this service will have 24/7 access to the dedicated Internet over various platforms.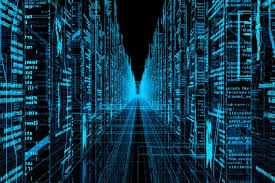 In today's world, access to the Internet is one of the most essential needs of organizations, companies and individuals. That's why Azadnet, as the very first Internet connection provider in Iran with years of experience and expert personnel, has decided to satisfy the needs of pioneering entities in various industries.
For the purpose, Azadnet has attempted to provide dedicated high-speed broadband Internet for organizations and companies by creating multiple service providing stations and reliable platforms.
Key Benefits:
Direct fiber connection to the optical fiber network of the Telecommunication Infrastructure Company (TIC)
The possibility of renting communication equipment
Multi language support lines
Interconnecting international offices
The possibility of offering multiple IP's
24/7 elegant support
Setting up and delivery of the service at the earliest time possible
Offering the service with a 99.5 percent stability